Click on Photo Album button for videos and photos of previous shows.
Please visit:
MyFairsandFestivals
Next TECO show has been scheduled


PMRA TECO Joint Show has been scheduled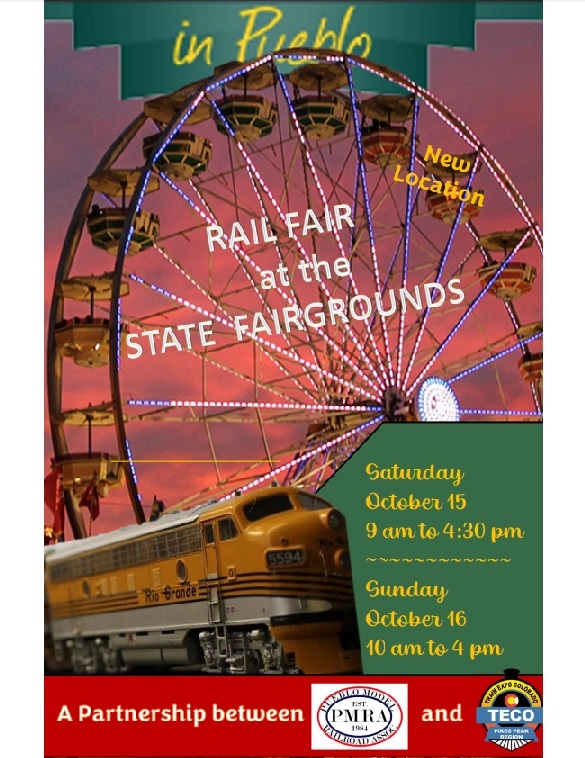 Details ...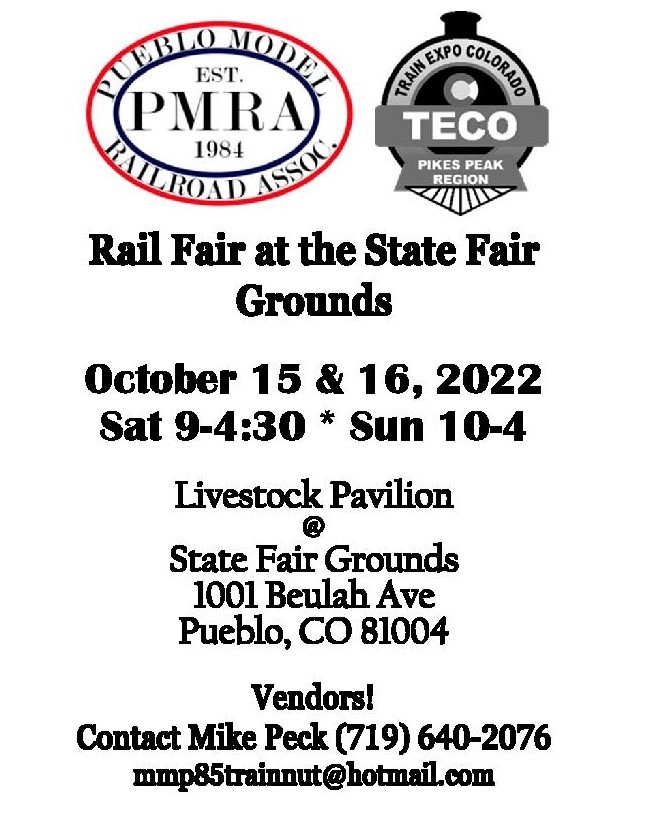 ---
Participating Organizations: Pikes Peak 'N'Gineers MRR Club - Rio Grande Modeling & Historical Society - Pikesmasters Model RR Club - Pikes Peak Division of NMRA - Youth in Model Railroading (Colorado Springs) - Pikes Peak and Southern Railroad - Slim Rails Colorado Narrow Gauge Modules
---

Click on play button to see restored 168 on Cumbres and Toltec



















<! BmWYJC1OsBE>
---
Copyright (c) 2011-19 Train Expo Colorado. All Rights Reserved.

(Design.)